Committees
Communications
Responsible for: design and development of the Club's newsletter and web site by obtaining volunteer talent for design and writing, securing pro–bono production services and for advertising sales.
Education
Acting liaison with Ad Club College Chapters in providing guidance and resources in our industry. Also, plans are currently being discussed in implementing a high school level program to promote advertising as a future job potential. This committee also works in conjunction with the Scholarship committee.
Finance
Maintains all facets of club's finances and provides a monthly financial report as well as handles the accounting needs.
Membership
Responsible for planning, developing and implementing membership initiatives, as well as recruiting new members, retaining present ones and welcoming new members at all Club functions. Additionally, this committee strives to get members involved with various committees and activities of the club.
Programs
Develops and coordinates Club programs for the year, and the month they are to be held, including monthly luncheons, and networking nights. The committee and specifically the vice president of programs, ensures that the duties and responsibilities of the committee are handled so that the Club presents meaningful and entertaining programs and meets the financial goals of the Club.
Sub-Committees / Other Areas
ADDYS®
American Advertising Awards (formerly known as the ADDYs). Responsible for Call for Entries, judging and presentation award ceremony for this annual event that recognizes creative excellence in the advertising arena.
Diversity
As of 1998, this newly established committee has been given the charge of encouraging to provide financial support for the development of minority programs and to assist them with a better understanding of our industry. Possible programs include: internships, mentoring/training, and advertising competitions aimed at minority high school students.
Fundraising
Responsible for generating income through one or more major fundraising events to help supplement the various programs of all committees.
Public/Community Relations
This committee works as a Communications sub–committee and is responsible for promoting the Club, its involvement in the community and its activities and events. They are also to provide members with educational and informational forums focusing on local, state and federal legislative and regulatory issues affecting the industry.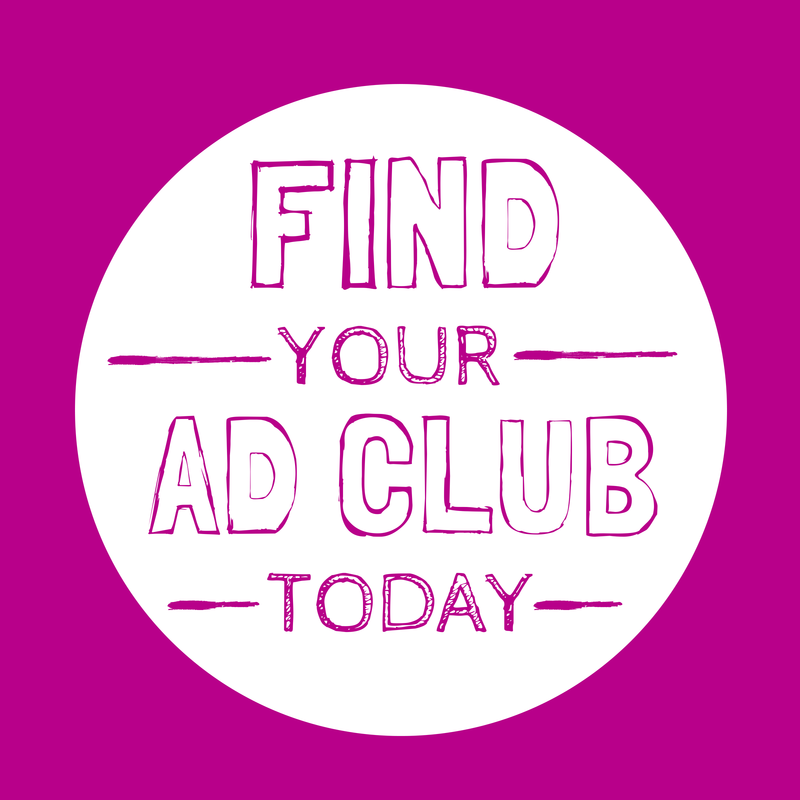 In addition, this committee may also be asked to organize and coordinate the efforts and talents of a volunteer group of advertising professionals to produce effective advertising (public service campaign) in support of not-for–profit programs/organizations serving the public interest.